About Us
Helping You Choose Your Plan Wisely
Here at Health Coverage Today, Inc. helping people with individual health plans is all we do, day in and day out. Sadly, some make people less than great decisions because they haven't known where to turn. We continually hear stories from people who have major bills or even lost their home because they tried to get protection and, either couldn't afford it, or turned to a less than adequate plan. No one should go without individual health insurance coverage for these reasons. We can help zero in on the right fit for each person.
We represent many of the best companies in the business and we know where to turn no matter what your need is. Health problems? Money problems? We will find you individual health insurance plans you can afford that meet your needs.
Some people are covered by a plan at work but often they must pay the employer rate which is usually higher than health insurance individual-style. Maybe the employer pays for the employee but not the family. In this case, we can see if you would save money by putting the rest of the family into different, more affordable, family health insurance plans.
At Health Coverage Today we love helping people make wise decisions on their protection. We get calls from folks in all kinds of situations. Quite often we tell them that they need to stay right where they are and not make changes under any circumstances. Our goal is to provide honest answers to everyone who asks. We want to know that when your life takes a turn and you find yourself with medical needs that you have the right protection in place.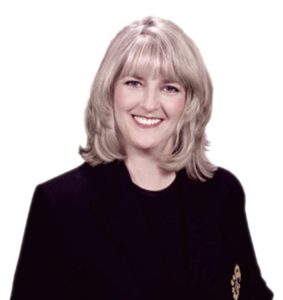 Chris Jessey opened her company, Health Coverage Today, Inc., because she realized how devastating accidents or illness can be when family medical needs jumped drastically one year.  That was when Chris started investigating and came to the realization there are few experts in the field of individual health coverage. Most of the agents doing health focus on group products.
Chris started her career in the insurance industry in 1974. She focused on property and casualty. After her family's change in health, she knew there was a great need for someone to research the health insurance industry and provide clients with the best plans available for them and their finances. That was nearly twenty years ago. Today Chris is an expert in her field. She represents all the major companies. She and her organization provide clients with the very best solutions for their insurance dollars.
Remember how frustrating it can be to find an agent – a live person to talk to – when you have an important question that needs an immediate answer? Chris and her staff can provide you with the care and answers you need in a timely manner. Her organization offers major medical products for the self-employed, small businesses, and individuals.
"Thank you for always keeping us up to date on all the crazy changes in health care insurance coverage. As a client with an individual family plan, I love knowing that you are out there making sure we are spending our money wisely and getting the coverage my family needs to protect us. You and your staff have always responded to any of my questions and concerns very promptly which has not gone unnoticed. I look forward to being a client of yours for many years to come."